Discover more from De Civitate
"And when the last law was down, and the Devil turned 'round on you, where would you hide, Roper, the laws all being flat?"
Beyond Red and Blue: A Survey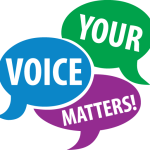 I googled "survey" and this came up. Phoning it in on my image game, I know. I'm trying to develop a better picture of the American electorate, as we work to build a New Party.  I've developed a short (three-question) survey about your view of politics.  Should take you no more than 5 minutes, and it would be a big help to me personally.
It's not a scientific poll, but rather an attempt to get a better sense of the many different viewpoints that come together to form the Red and Blue monoliths that dominate our politics.
Thanks for your time.